HD
Eps15
Help Me Khun Pee Chuay Duay
Help Me Khun Pee Chuay Duay
HD
Muthita, an attractively beautiful woman who works as a social influencer, is engaged to Katkhun who is perfectly handsome and wealthy. Accidentally, meeting Arnon, the spirit of a man who…
HD
Eps6
User Not Found
User Not Found
HD
A romance drama about two female high school students who happen to share the same name. When they both transfer to a new school at the same time, hoping to…
HD
Eps42
Hello Procurator
Hello Procurator
HD
Jiang Wen Jing's dream is to become a prosecutor. She successfully gets accepted into the public prosecutor's office and under the guidance of fellow colleagues Yin Chuan and Yu Kai…
Status: Returning Series
HD
Eps7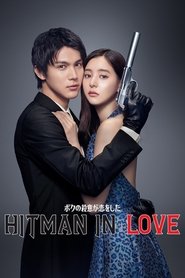 Hitman in Love
HD
Eps41
Live Your Life
HD
Eps22
Denkou Choujin Gridman
Denkou Choujin Gridman
HD
Three computer-savvy kids, Naoto, Yuka and Ippei create their own videogame super-hero, but then discover it possessed by an inter-dimensional police officer, Gridman. Pursuing an evil program called Kahn Digifer,…
HD
Eps8
Solomon no Gisho
HD
Eps14
Office Watch 3 The Gossip Room
Office Watch 3 The Gossip Room
HD
An office story about the Why Not Communications marketing team who have more time for rumors and relationships than work and promotions.
HD
Eps12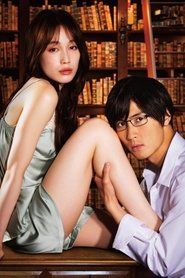 Chijo no Kiss
Chijo no Kiss
HD
Is it pleasant to be object of obsession of a perfect man? This is the start of a cohabitation story between a woman who thinks "It's more fun to be…
HD
Eps13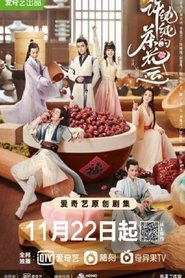 A Camellia Romance
A Camellia Romance
HD
Through a strange combination of circumstances, Xu Chun Chun catches the eye of the Zhou family which has a reputation for being the world's number one tea merchant. They intend…
HD
Eps15
The Great Escape
The Great Escape
HD
The variety show is a large-scale game show, where the members will try and escape a secret room.
HD
Eps13
Mokkoji Kitchen
Mokkoji Kitchen
HD
A sweet and salty love recipe drama that revolves around chef Moo Young, who runs a one-person fusion Korean restaurant, and college student Ro In, who knows all the delicious…